Hey, dolls! I am SO SO sorry for once again missing in action, I have been so busy with work, trying to get back to school, traveling and taking care of my diabetes. I am back none the less and I plan on sticking around a lot longer than I have in recent weeks. I have always said I love you guys my viewers so I definitely want to give you great content to read! So let's get right into things shall we because it has been way too long. I thought it would be fun to share with you all some of my biggest pet peeves when it comes to this world and how people describe Type One Diabetes. The things people come up with is annoying or hilarious, to say the least!
My first stereotype is " every diabetic is overweight"…. just because someone has diabetes does not mean they are supposed to be overweight. Every time I announce that I am a diabetic the normal response is that I don't look like I have it and I HATE that saying! Diabetes can either be genetic or yes Type 2 may be caused by weight gain but that is not the case for both Types. I have both type 1 and 2 in my family but surprisingly enough I am the ONLY younger family member that has it.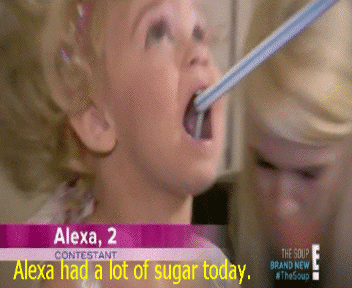 The second stereotype I dislike is " you can get diabetes from eating too much sugar or candy!"…. this one really ticks me off for the simple fact that this is SO not true! If you actually look up the definition of diabetes it can very well be for various reason why someone can become or is a diabetic. Sugar is not the main cause of that happening to someone. As I said before a lot of cases are due to running within the family or if you tend to be overweight that can lead to becoming one as well. We as diabetics can consume as much as we would like, however the proper about of insulin must be given in order for your sugar to stay leveled and not skyrocket.
The last one is " if you eat properly your diabetes will go away"… now this I wish with everything in me was true but sadly that is not the case for Type 1. Now with that being said, yes if we manage a proper diet our levels can regularly be in good standing. However, that does not mean the illness can go away unless you are a Type 2 Diabetic. At the end of the day, we can EAT WHATEVER WE CHOOSE TO EAT but, we must make sure we count every single carb so that way we can calculate the right insulin dosage.
Sorry for this little rant but I knew this would be a good topic to write about because I know I am not the only one who HATES hearing this all the time. Now don't get me wrong I understand not everyone knows about DIabetes, it is just sad that this is how some people view this illness because it is so much more than that.
As always my loves, be sure to check out my Social Media Pages by clicking the links in my Menus section to the right >>>>>>>,  also be sure to continue to check out my website for more interesting T1D stories I will have to come your way by entering your info in the SUBSCRIBE TO MY MAILING LIST FORM that you see every time as a new user viewing my site!